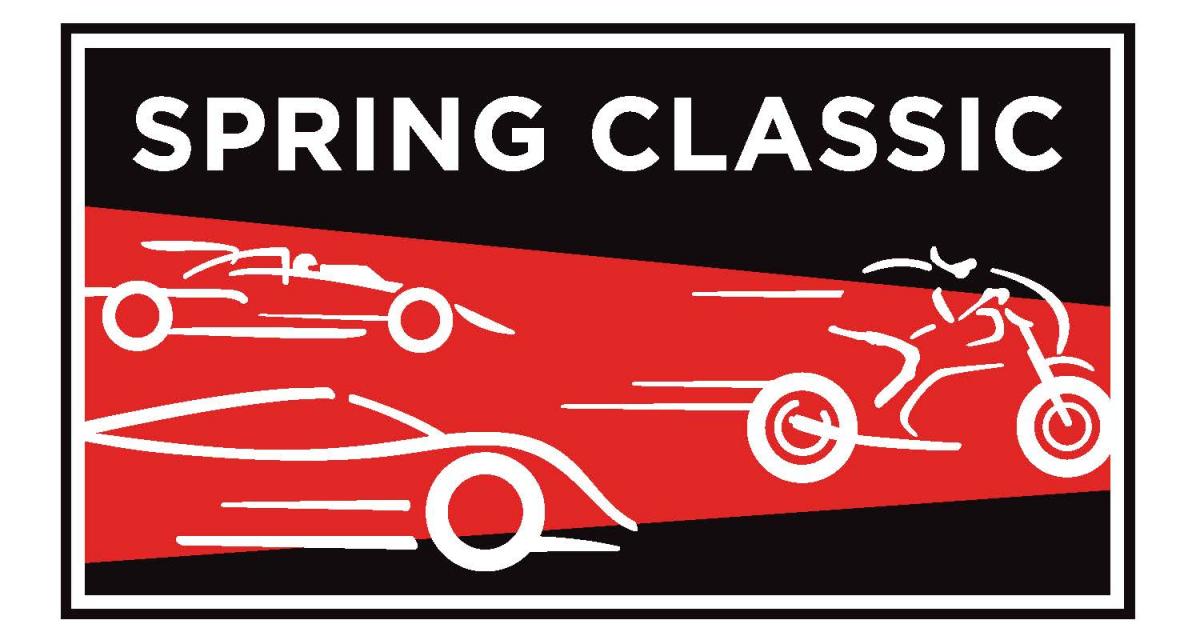 January 15, 2018 – Attention Classic Race Bike Owners!  The classic racing motorcycles will once again be on track at the 2nd Annual Mazda Laguna Seca Raceway Spring Classic – 2018!  The event is on May 18-20th, 2018.  An iconic track hosting an eclectic gathering of race cars and motorcycles spanning the 60's, 70′, 80's, and 90's.  There are very few unlimited sound days in which you can take a car or motorcycle around this historic track.  These will be three of the nine days! If you own a classic race bike, and have raced it in the past or currently, would like to meet up with others that have as well, a good ambassador to motorcycling, we would like to invite you to be a part of this event.  This will be a motorcycle social, with 30-40 properly prepared classic race bikes being selected, from 1965 – 1995, historic provenance preferred, ripping it around the track, one full session per day.  The rider must have current or past race experience, and it is expected that you can participate for all three days.   (Bikes will remain in paddock, and secured at night).
The Spring Classic – 2018 will also be a "For Display Only" paddock for 20-30  motorcycles for those wishing to display their motorcycle.  Motorcycle club members are encouraged to use the opportunity to show off their best bikes and be an ambassador to their respective clubs.  We will be dressing up the covered paddock with vintage moto signage and memorabilia awards for best display bike, as well as best race bike (per period), a "Rock Your Leathers Contest", Motorcycle Trivia, raffles and other "moto" entertainment to be announced.  The cost is $100 for all three days for tracked bikes, which will be collected upon acceptance of application.
If you are interested in being considered for the Spring Classic – 2018 please send current pictures of your bikes, front, back, and sides as well as resume of it's historic provenance, and your race experience via email  to wendy@HelmetsnHeels.com or Ardelle@mazdaraceway.com.  Or Register with link below. Deadline March 31st.
Sponsorship for the Motorcycle Awards and Events:  Aaron@mazdaraceway.com
Spring Classic – 2018 Info:
http://www.mazdaraceway.com/spring-classic
Register for Spring Classic -2018 Race Bike Exhibition:
https://www.motorsportreg.com/events/2nd-annual-spring-classic-mazda-raceway-laguna-seca-330432
Download Application for Spring Classic -2018 Display Bike Show: